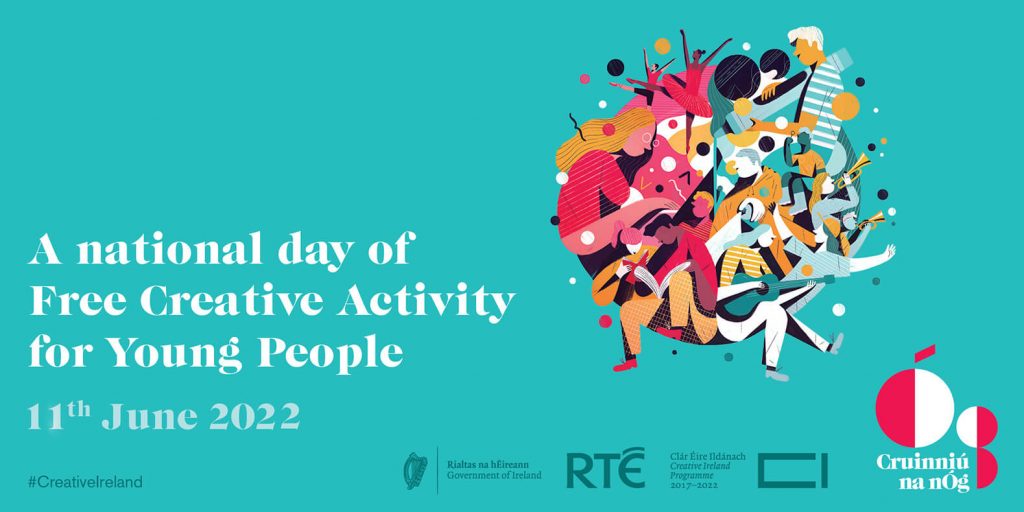 Athlone Castle hosts free events for children in celebration of Cruinniú na nÓg on Saturday 11th June
Athlone Castle in association with Creative Ireland and Westmeath County Council, will host a programme of free events for this year's National Cruinniú na nÓg celebrations on Saturday 11th of June. Cruinniú na nÓg is a flagship initiative of the Creative Ireland Programme's Creative Youth Plan to enable the creative potential of children and young people. The castle has programmed two Medieval themed entertaining events against the backdrop of Athlone Castle's Medieval Keep which will focus on encouraging children's creative side.
Facilitated by popular local artist and former Abbey Road Studios residence artist Michele Fox-Bell, children will be guided to create and make their very own Medieval inspired Court Jester's Crown. This fun and educational arts and craft workshop will also give them an opportunity to decorate large scale cardboard castles. Michele will deliver three arts and craft sessions as part of this workshop and they are all suitable for children aged between 4 and 10. The three sessions will be at 11am, 12pm and 2pm and will last for 45 mins each. Booking in advance is essential via 090 6442130 or [email protected] as spaces will be limited.
Susan Callaghan, also known as Lady Susannah of York, a member of the Society for Creative Anachronism will facilitate and deliver a series of Medieval dancing workshops. Children will have the opportunity to learn basic steps of two dances that became popular during the Medieval period: a basic branle or circle dance and the petits vriens or little hearts dance. There will be two dancing sessions and these will be suitable for children over the age of 6. Each session will be limited to 12 participants. The two dancing demonstrations will begin at 1pm and 3pm and will last for 45 minutes each. This promises to be a popular event so booking in advance is essential via 090 6442130 or [email protected] as spaces will be limited.
Athlone Castle's programme of events for this year's Cruinniú na nÓg are free but pre-booking is essential, as places will be limited. See www.athlonecastle.ie/events for further information or check out Athlone Castle on Instagram or Facebook or telephone 090 6442130.