Meet Santa and Mrs. Claus at Athlone Castle on Saturday 14th and Sunday 15th December 2019!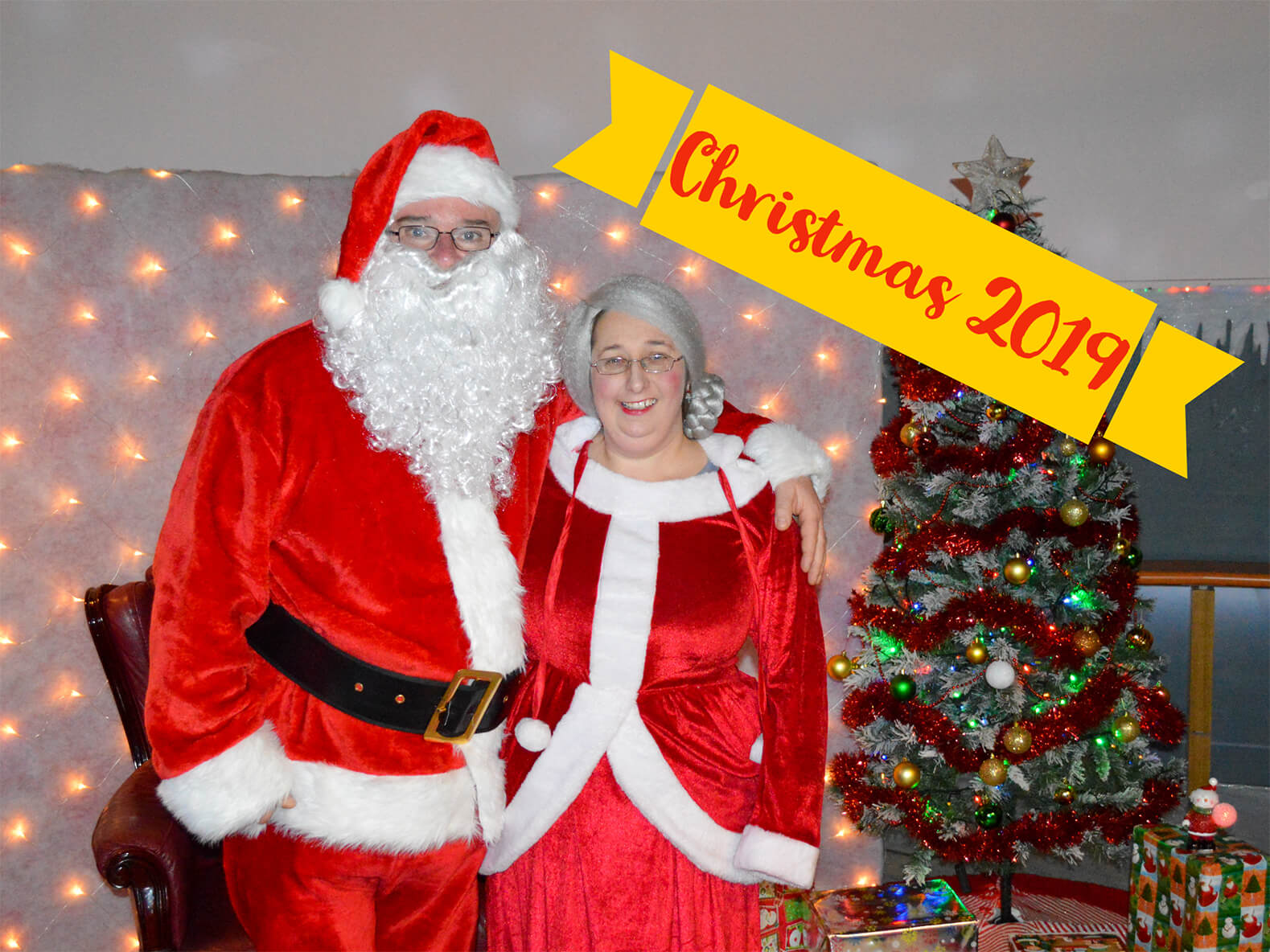 Athlone Castle will be turning into a magical Christmas land on Saturday 14th and Sunday 15th December 2019 to welcome Santa and Mrs. Claus who will be visiting for two days to meet the boys and girls from the town and surrounding areas.
Children and their parents will be greeted by Mrs. Claus, who will entertain them with a Christmas storytelling session. Mrs. Claus will regale the children with lots of festive tales about Santa, his elves and reindeers, helping others during the season of goodwill, and lots more about their adventures in the North Pole.
After Mrs. Claus' storytelling, children will enter the Castle Visitor Centre and follow a festive trail through the visitor centre where they will get a chance to have fun creating Christmas arts and crafts and have their faces painted whilst waiting to meet Santa Claus in his grotto in the Upper Keep of Athlone Castle. This will be a great opportunity for children to have a little chat with the man himself about their Christmas list, discuss whether they were naughty or nice this year, and take the opportunity to get a photograph with him. Santa will also have a small gift in store for all the good children and a treat for toddlers.
Storytelling and Santa visits will take place during four sessions daily at 12.00pm, 1pm, 2pm and 3.30pm on Saturday and Sunday. Families are advised that pre-booking for each of the four sessions is essential to avoid disappointment as places will fill fast. Tickets for the event will cost €10 per child (children under two free), €4 per adult, €25 for two adults and two children and families of two adults and three children will cost €28. This will include entrance to Athlone Castle Visitor Centre, storytelling with Mrs Claus, festive face painting, Christmas crafts corner, a visit and chat with Santa, and a small Christmas gift for children and an edible treat for toddlers. This Christmas experience will last for approx 45 minutes, and the castle gift shop and café will be open each day, with Christmas gifts and vouchers available to purchase onsite. Places for the event can be booked online in the Events section at www.athlonecastle.ie
For more information contact Athlone Castle at [email protected].ie or by ringing +353 90 6442130 . Athlone Castle looks forward to welcoming all the boys and girls to a very special and memorable Christmas experience!