Registrations have closed.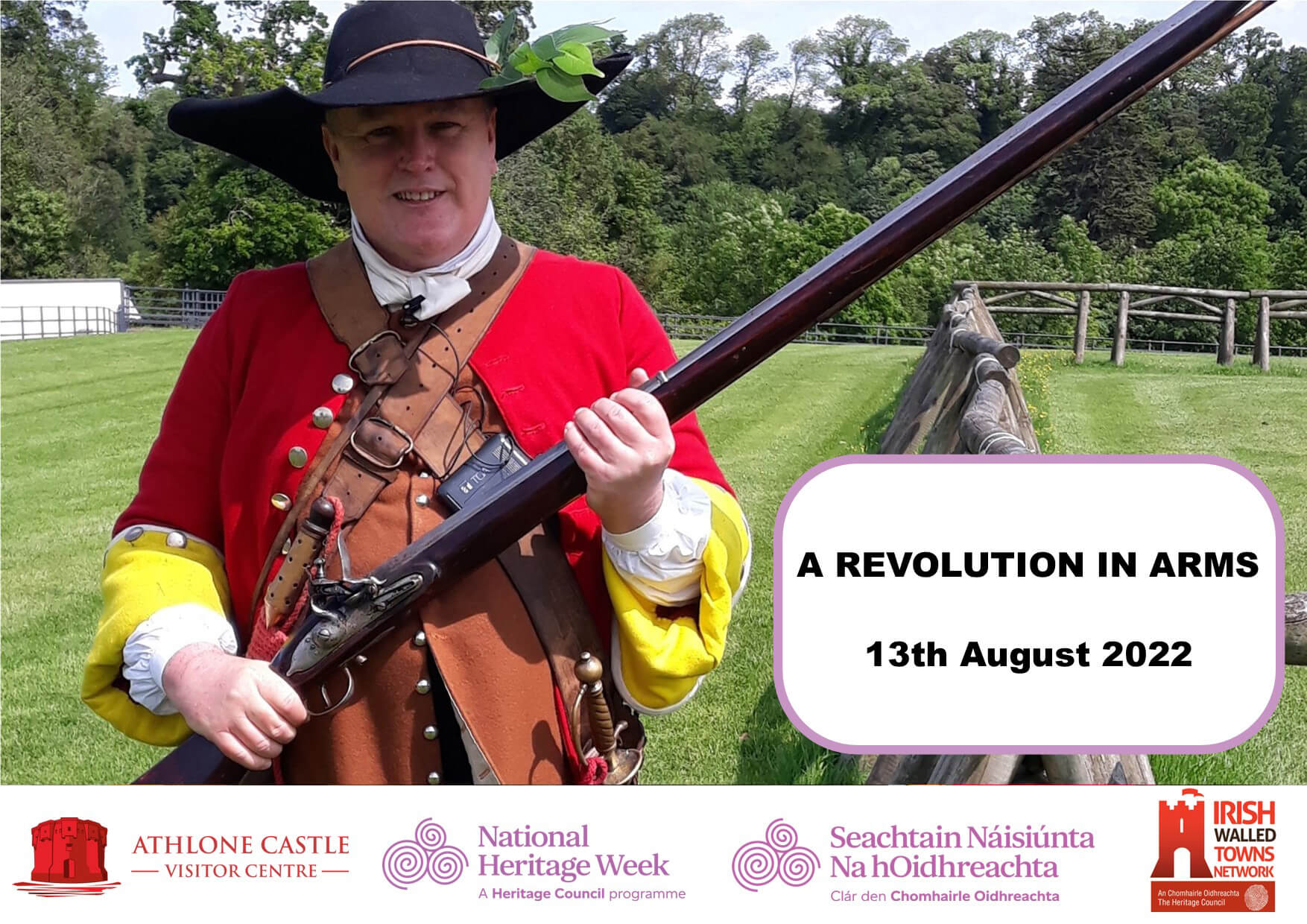 A Revolution in Arms, Matchlocks, and Muskets in the Williamite War
130
130 people viewed this event.
Facilitator: Tóla Collier
"A revolution in arms, Matchlocks, and Muskets in the Williamite War" is a fascinating demonstration by military historian, Tóla Collier who will talk about the uniforms, equipment, and weapons of the infantry soldiers of 1690. The display will highlight the increased number and sophistication of firearms used by the Infantry in the late 17th Century. He will also discuss how the increase in guns and gunpowder changed the wounds inflicted on the battlefield and some of the medical devices and methods used to treat them.
This free event does not include admission to Athlone Castle Visitor Centre.
This demonstration will be recorded and shared on Athlone Castle's social media channels.
This event at Athlone Castle, Co. Westmeath is supported by the Heritage Council under the Irish Walled Towns Network 2022 Interpretation Fund.