This event has been cancelled.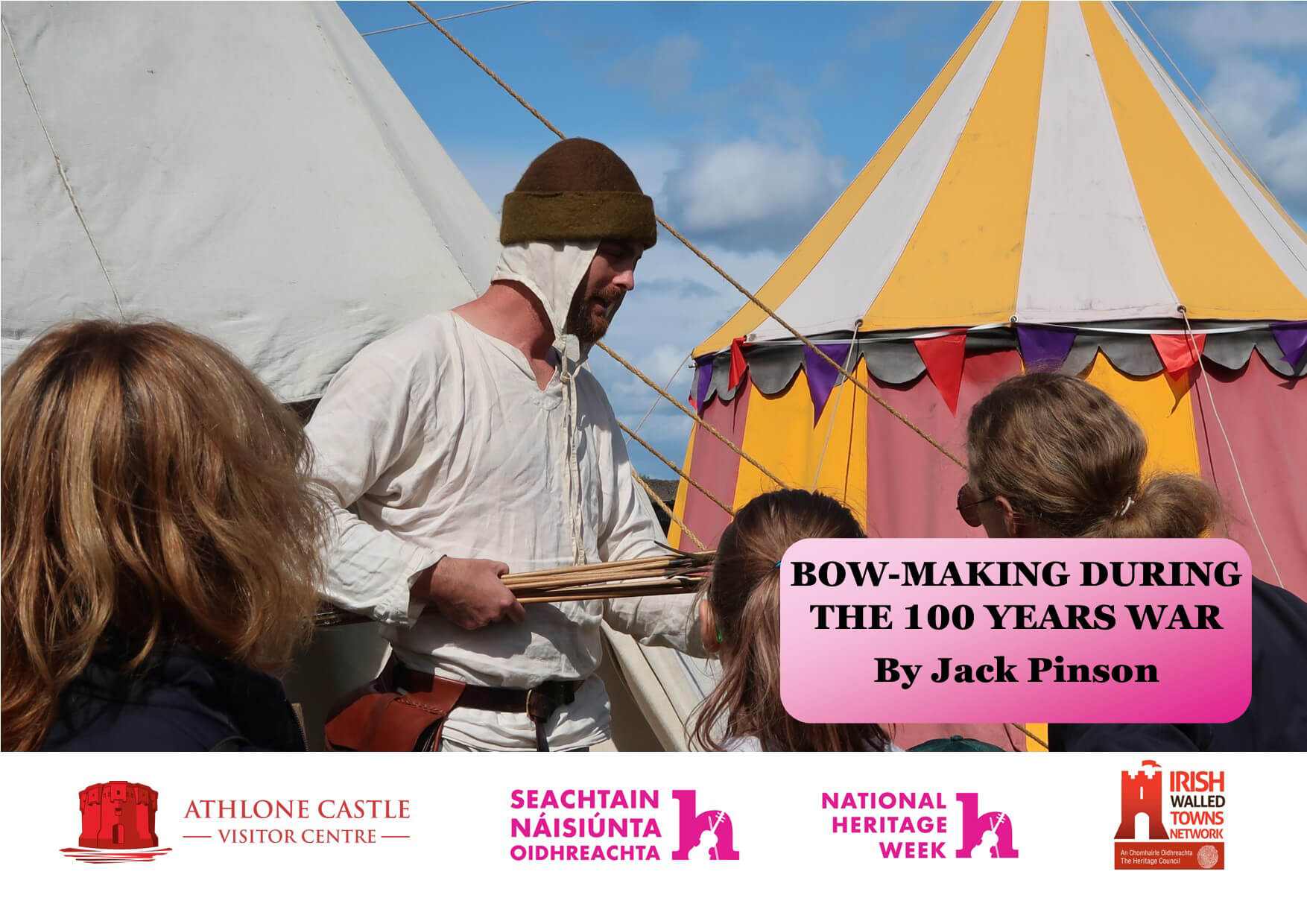 Bow-Making During The 100 Year War by Jack Pinson of Living Longbows
484
484 people viewed this event.
Jack Pinson of Living Longbows will demonstrate a depiction of longbow making as it might have looked during the 100 years war in the 15th century. Jack is a master bowyer with the Craft Guild of Bowyers and Fletchers and has been making traditional and historic reproduction longbows for over 10 years. Using a variety of tools, equipment and examples, glean an insight into the various stages of longbow production shaped and tillered from a single stave of timber.
Jack's demonstration will be streamed live on Athlone Castle's Instagram on Saturday 14th August at 1pm
The recording of this live demonstration will afterwards be available on Athlone Castle's social channels.
This event is supported by the Heritage Council under the Irish Walled Towns Network 2021 Interpretation Fund.