Registrations have closed.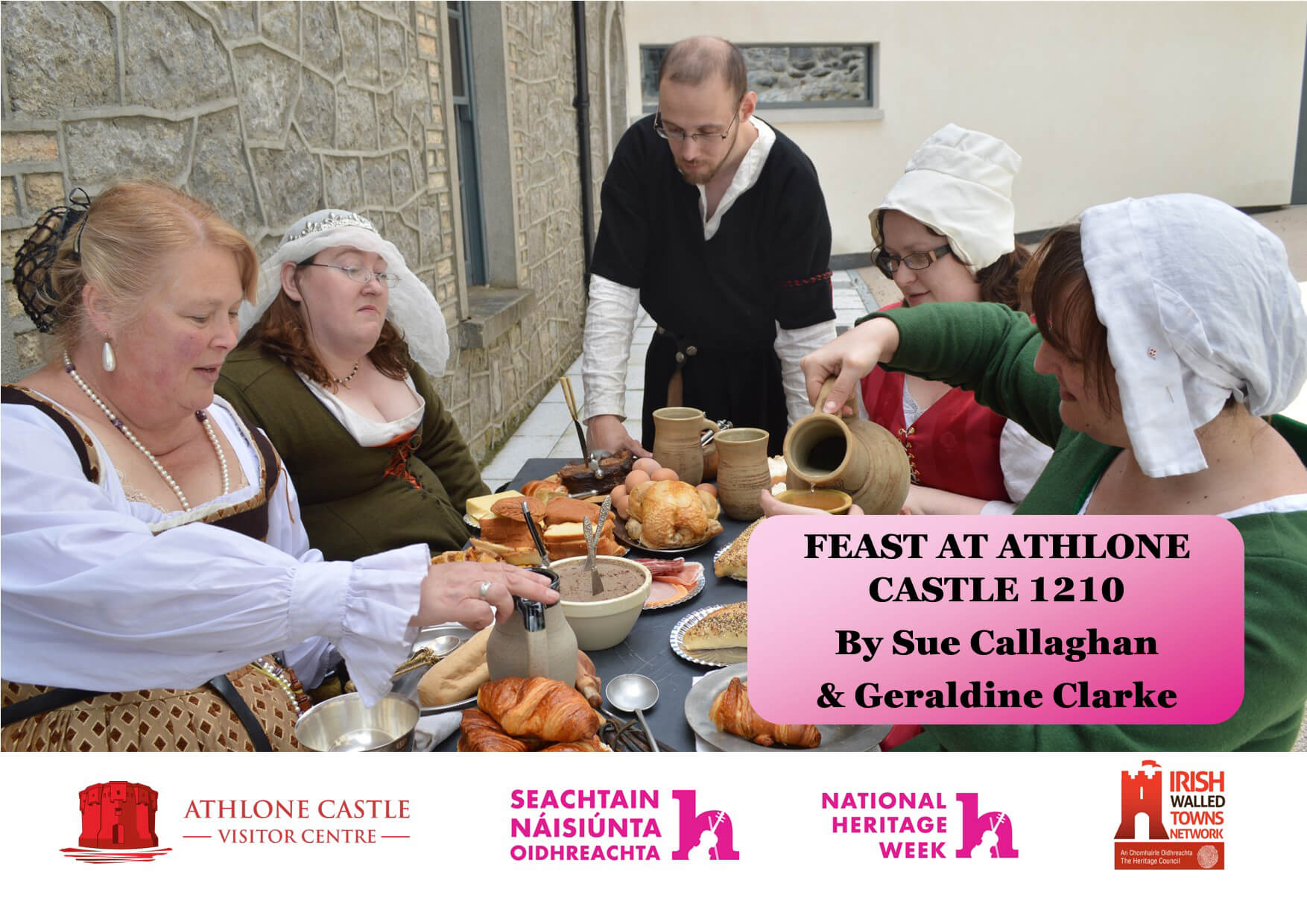 Feast at Athlone Castle 1210 by Sue Callaghan and Geraldine Clarke of The Society for Creative Anachronism
338
338 people viewed this event.
Susan (Viscountess Susannah of York) and Geraldine (Meadbh Róis Inlgeagh Uí Caoimh) have been members of the Society for Creative Anachronism for over 10 years, where they have studied many arts and sciences pertaining to the Medieval Period 600 AD to 1600 AD.
They both take a keen interest in the cooking methods, foraging, and food that people ate in Ireland in the early to middle Medieval ages.
Lady Susannah of York, the Norman Chatelaine of the household of John De Gray, oversees the cooking of a feast for the arrival of De Gray. The justiciar is there to inspect the beginning of the building of the stone castle at Athlone. Her Irish cook, Maebh, will be cooking dishes for the high table and for the workers.
The recipes include salmon, pottage, oatcakes, and candied flowers. She will be using only ingredients available in Athlone and around the countryside.
Recipes will be available at the end of the video.
Sue and Geraldine's demonstration will premiere on Athlone Castle's social channels on Friday 20th August at 5pm.
This event is supported by the Heritage Council under the Irish Walled Towns Network 20201 Interpretation Fund.