'Threading the Táin' Westmeath Tapestry on display at Athlone Castle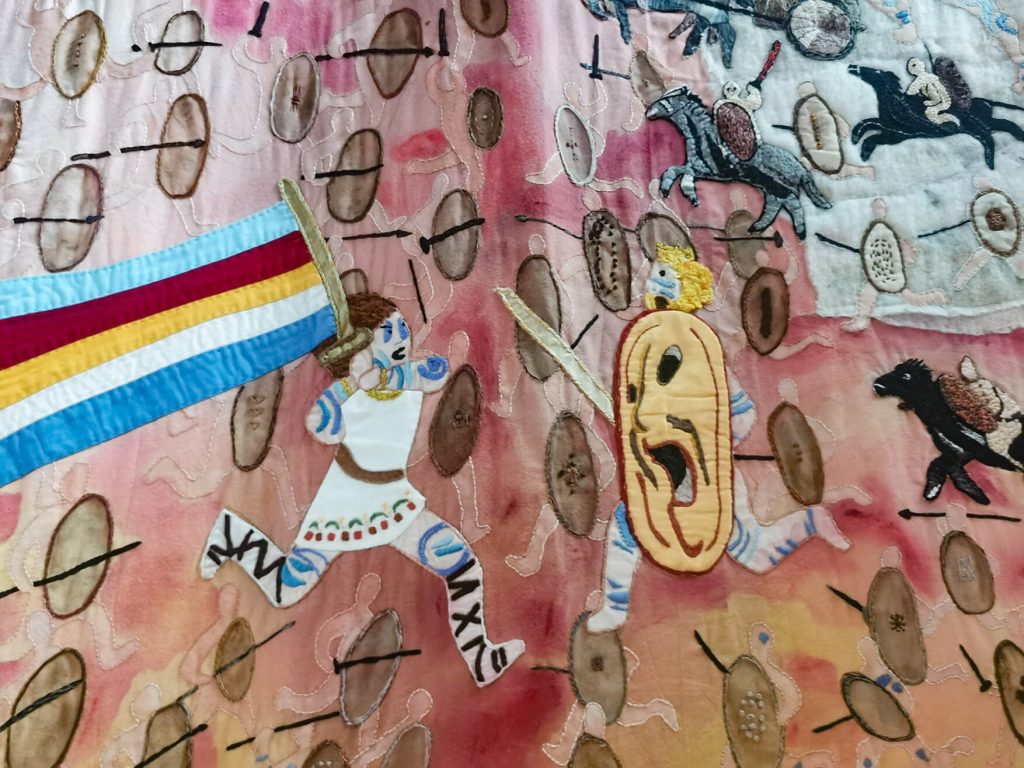 Athlone Castle Visitor Centre is delighted to announce a temporary addition to our display- the Westmeath tapestry, one of the five tapestries that form the "Threading the Táin" project.
Produced by An Táin Arts Centre, in association with Creative Spark and funded by the Creative Ireland programme 2021, "Threading the Táin" is a collaborative visual arts project where five tapestries have been created to celebrate the Táin Bó Cúailinge. Each tapestry details scenes from this great Irish epic and relates to the five counties through which the Táin March Festival traces the route of the Táin: Roscommon, Longford, Westmeath, Meath and Louth.
The project was led by Louth based artist Sophie Coyle who worked in tandem with archaeologist Paul Gosling, to determine which parts to include on the tapestries. These tapestries were designed and created with a textile artist in each of the five counties and a team of over 40 community sewers.
Placed together, they portray the overall story of the Táin, while each piece stands alone as an individual artwork.
The Westmeath tapestry details the final act of the Táin, which is the great battle and last battle which takes place near Ballymore between the Men of Ireland and the men of Ulster. Textile artist Claire Delabre and her team of volunteer sewers worked to create this spectacular artwork. The tapestry is now on display in Athlone Castle Visitor Centre.