Athlone Castle reopens on Thursday 13th May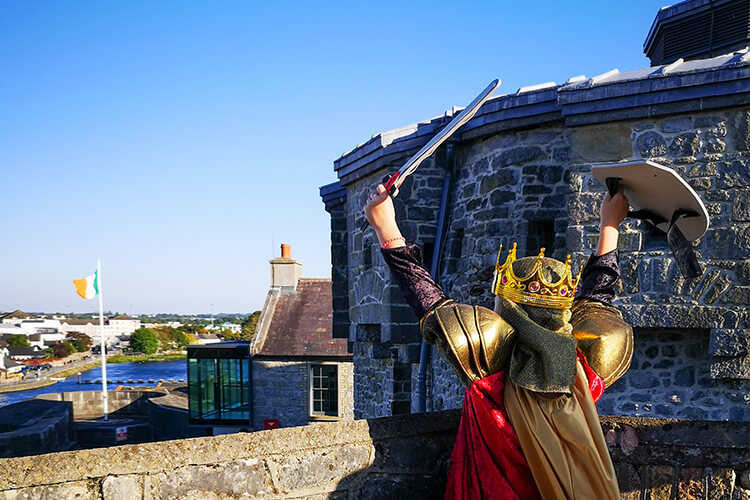 We are delighted to announce that Athlone Castle is reopening on Thursday 13th May.
We strongly recommend and encourage those of you planning to visit Athlone Castle to pre-book your ticket on www.athlonecastle.ie
We would like to assure you all that the health and safety of our visitors and team members is and always will be our highest priority.
Please continue to check our website and social channels regularly for updates and information on the enhanced safety measures we are taking to keep you safe during your visit.
Athlone Castle will return with a host of onsite and virtual activities this summer, for all the family to enjoy. Highlights will include an expanded Heritage Week programme of events, from weapons demonstrations to bow making, online lectures to podcasts and even informative and interesting sneak peeks inside our museum collections. There will be something of interest for everyone Athlone Castle.
For our younger visitors, be sure to get involved in our annual Cruinniú na nÓg celebrations this summer.
You can check out all these exciting upcoming activities on the events page of our website at www.athlonecastle.ie/events
We look forward to welcoming you back safely to Athlone Castle soon.