Athlone Castle Excited for Heritage Week 2021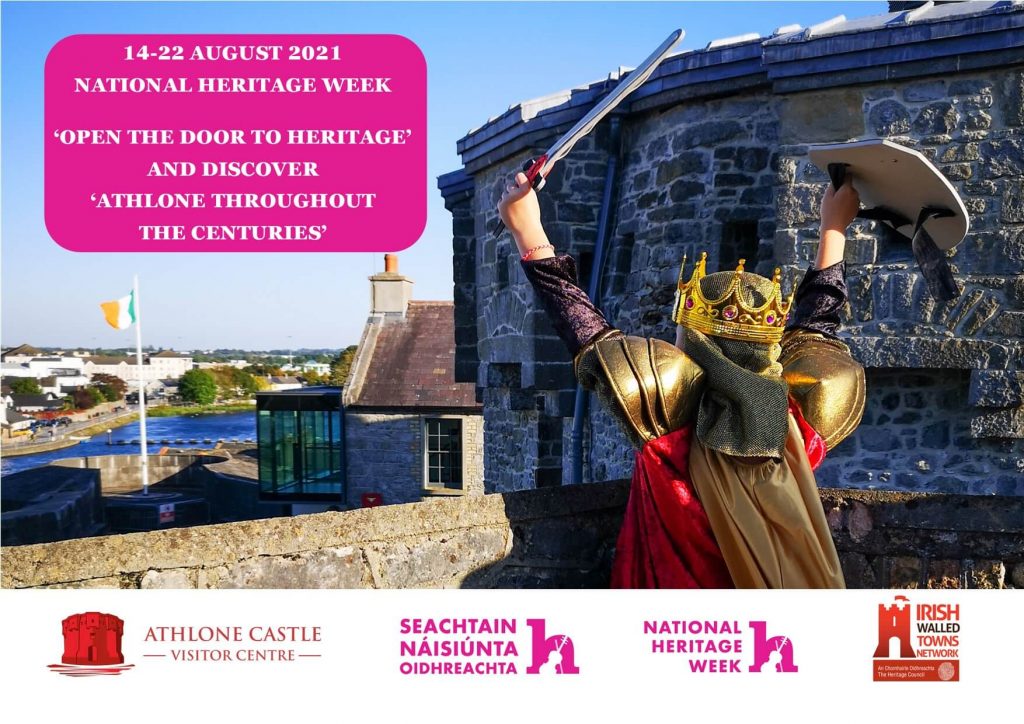 Athlone Castle will once again celebrate National Heritage Week, taking place from Saturday August 14th to Sunday August 22nd. With this year's theme – "Open the Door to Heritage" in mind, Athlone Castle has prepared an extensive programme of events showcasing 'Athlone throughout the Centuries'.
The programme will feature a combination of live-streamed and pre-recorded demonstrations, talks and workshops by some of the best of Athlone and Ireland's Heritage experts. The events span key periods in the history of our walled town and castle: from Medieval cooking, bow-making, historical weaponry, to storytelling, demonstrations of crafts from bygone eras, traditional Irish music to art & craft tutorials inspired by Athlone's history to a lecture on the 'Three Royal Castles' of Athlone, Rindoon and Roscommon. The programme has been devised to appeal to all ages, interests, ethnicities and abilities.
To ensure that all our events are easily and safely accessible to our existing and new audiences, we will broadcast the pre-recorded videos, as well as live stream recordings of on-site events via Athlone Castle's social channels.
For further details of all our upcoming Heritage Week events, please visit www.athlonecastle.ie/events
Athlone Castle Heritage Week 2021 events are supported by the Heritage Council under the Irish Walled Towns Network 2021 Interpretation Fund.