Conservation and Safety Works completed at Athlone Castle
Conservation and safety works completed at Athlone Castle with support from the Heritage Council and the Irish Walled Towns Network
Conservation and safety works were recently completed at Athlone Castle with support from the Heritage Council and the Irish Walled Town Network will make previously closed lower battlements accessible again to the public when the Athlone Castle Visitor Centre reopens.
Westmeath County Council and Athlone Castle Visitor Centre would like to take the opportunity to graciously thank the Heritage Council and the Irish Walled Towns Network for the provision of support funding under the IWTN Interpretative Fund 2020 towards remedial and safety works at the South Eastern Lower Battlement of the castle grounds.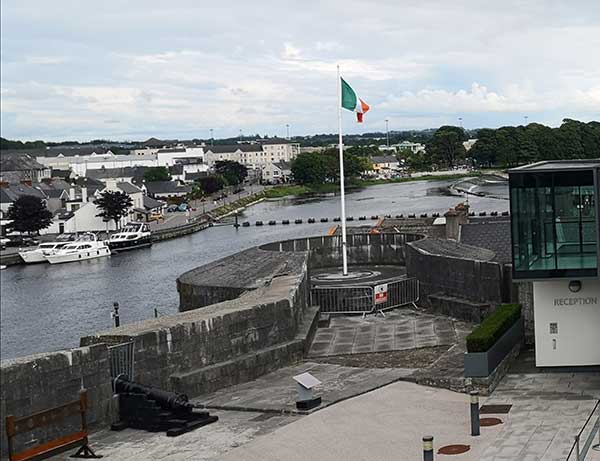 The works were associated with the installation of planters incorporating guard rails on realigned and repaired/conserved steps at the battlement viewing point. The completion of these works ensures the conservation of the stonework and steps accessing the south eastern lower battlement viewing point for many years to come and access to the battlement viewing point is easier and safer and secure for the general public and staff alike.
The remedial works were carried out by Master Stone Masons and the fabrication and installation works by Nolan Engineering who persevered through inclement weather, at times and delays caused due to health restrictions in order to complete the repair and safety work.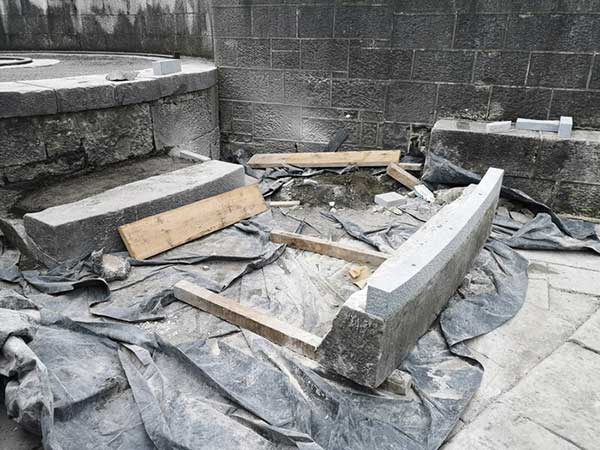 Consultation on the project was supplied by Westmeath Heritage Officer, Melanie McQuade, Malachi Cullen Consulting Engineers Ltd and Martin Murray Conservation Architects who provided a detailed plan into the efficacy of the intended works. Initial consultancy was provided by former Westmeath County Council Conservation Architect, Bernadette Solon.