Heritage Week a resounding success at Athlone Castle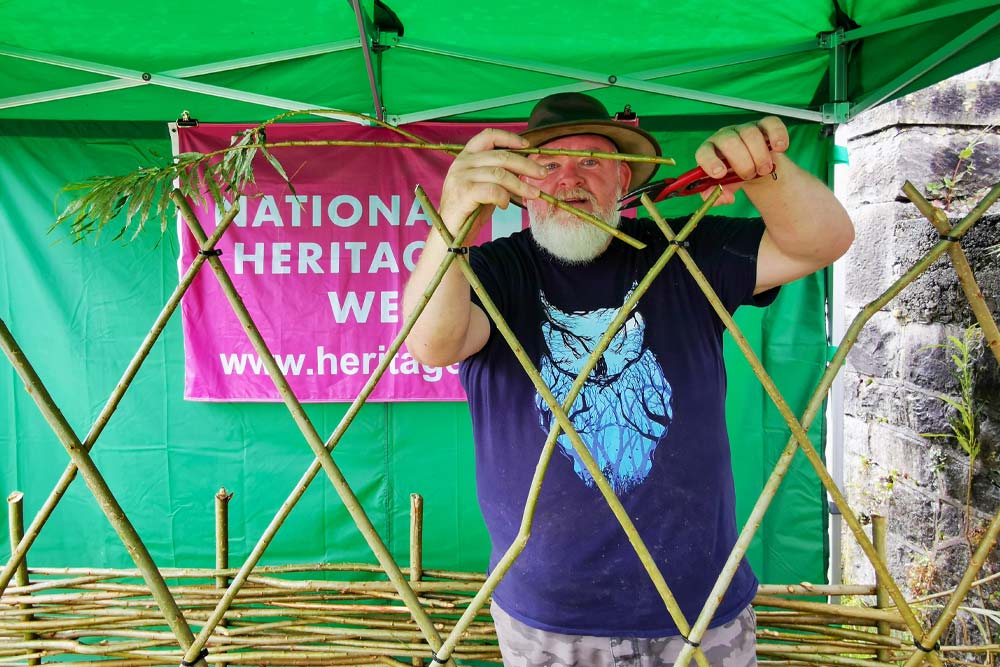 Athlone Castle delivered a diverse programme of engaging and educational events and activities for National Heritage Week that commenced on Saturday 14th and finished on Sunday 22nd August. The events spanned key periods in the historic walled town and castle's history. Our audiences had the opportunity to view the castle, historic walled town and neighbouring sites, "Throughout the Centuries".
Manager of Athlone Castle, Carmel Duffy said "the Athlone Castle team were delighted to once again support National Heritage Week, which focused on encouraging the inclusion of as many people as possible in exploring, sharing and enjoying our abundance of rich heritage. All events focussed on learning from our heritage across the centuries as part of the National Heritage Week 'Open the door to Heritage' theme and were generously supported by the Heritage Council under the Irish Walled Towns Network 2021 Interpretation Fund."
In line with national safety guidelines, the Athlone Castle 'Throughout the Centuries' programme featured a combination of live-streamed onsite demonstrations and pre-recorded virtual talks, workshops and activities highlighting the history and heritage of Athlone.
The success of Heritage Week at Athlone Castle was made possible by exceptional facilitators and heritage professionals who delivered an exciting and diverse programme of events for people to enjoy both onsite and virtually at home. Each day produced different experiences for anyone looking to immerse themselves in a range of topics including history, arts and crafts, music and even medieval cooking.
The quality of our live and virtual demonstrations was a testament to the wonderful work that all our facilitators had prepared for us and made for a very exciting and fun filled week.
All of our virtual content and livestreamed videos are available to view on Athlone Arts and Tourism's YouTube channel. For further information contact [email protected] or Tel: 090 6442130.