John Waple armorial plaque (1621)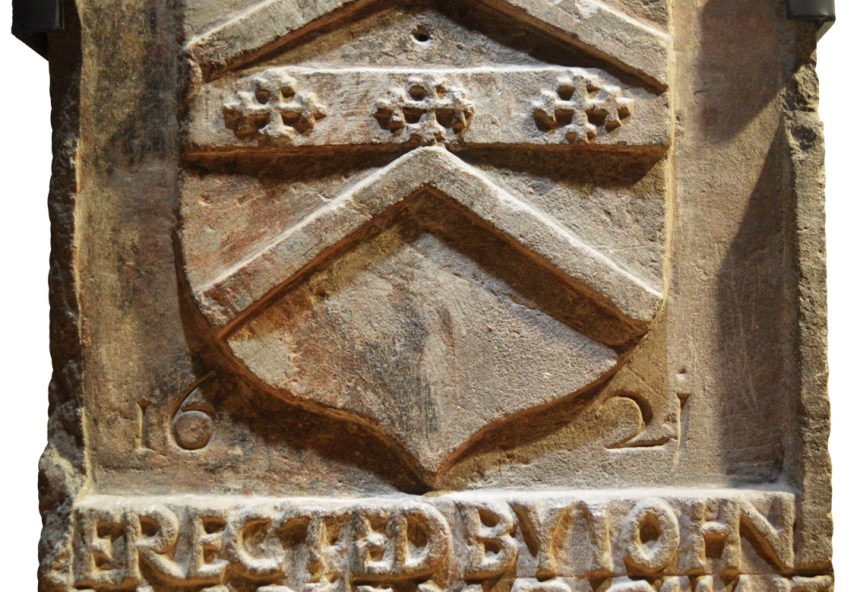 John Waple was a merchant in Jacobean Athlone. This plaque bears a coat of arms and the inscription 1621 ERECTED BY JOHN WAPLE MARCHANT. The implication was that Waple had been granted arms as a testament to his status and wealth. This would have helped to underpin his commercial reliability. This plaque was recovered from an external wall in Custume Place, the probable location of his business.

These merchant stones were the 'neon lights' of their times. They reflect the prosperous growth in the town throughout the seventeenth century. These merchant stones were placed over the door of premises to show the prosperity of the retailer or owner. People were also offered grants at this time if they built houses in the English style with slated roofs. This led to the beginning of Church Street which we still have today.